I don't know if I feel smaller or bigger when I fly. Seeing the whole world in neatly organized rows and methodically placed circles. The cars, like tiny blood cells traveling from the heart center to the more rural and distant locations of this living breathing body we call Earth.
I watch the clouds pass, fluffy and mash potato like. The bumps of air, which make my tummy and head feel a little fuzzy, remind me to keep breathing. The moon rises out one side of the airplane, while the sun sets out the other oval next to me. It's surreal, and disorienting. For an hour or more, we are placed so closely to others and at the same time, pulled apart from other as the wheels pull up and tuck neatly below. There are headphones signaling silence, nervous hands signaling fear. There are little bags of peanuts and cups of ginger ale quietly bubbling on the tray table.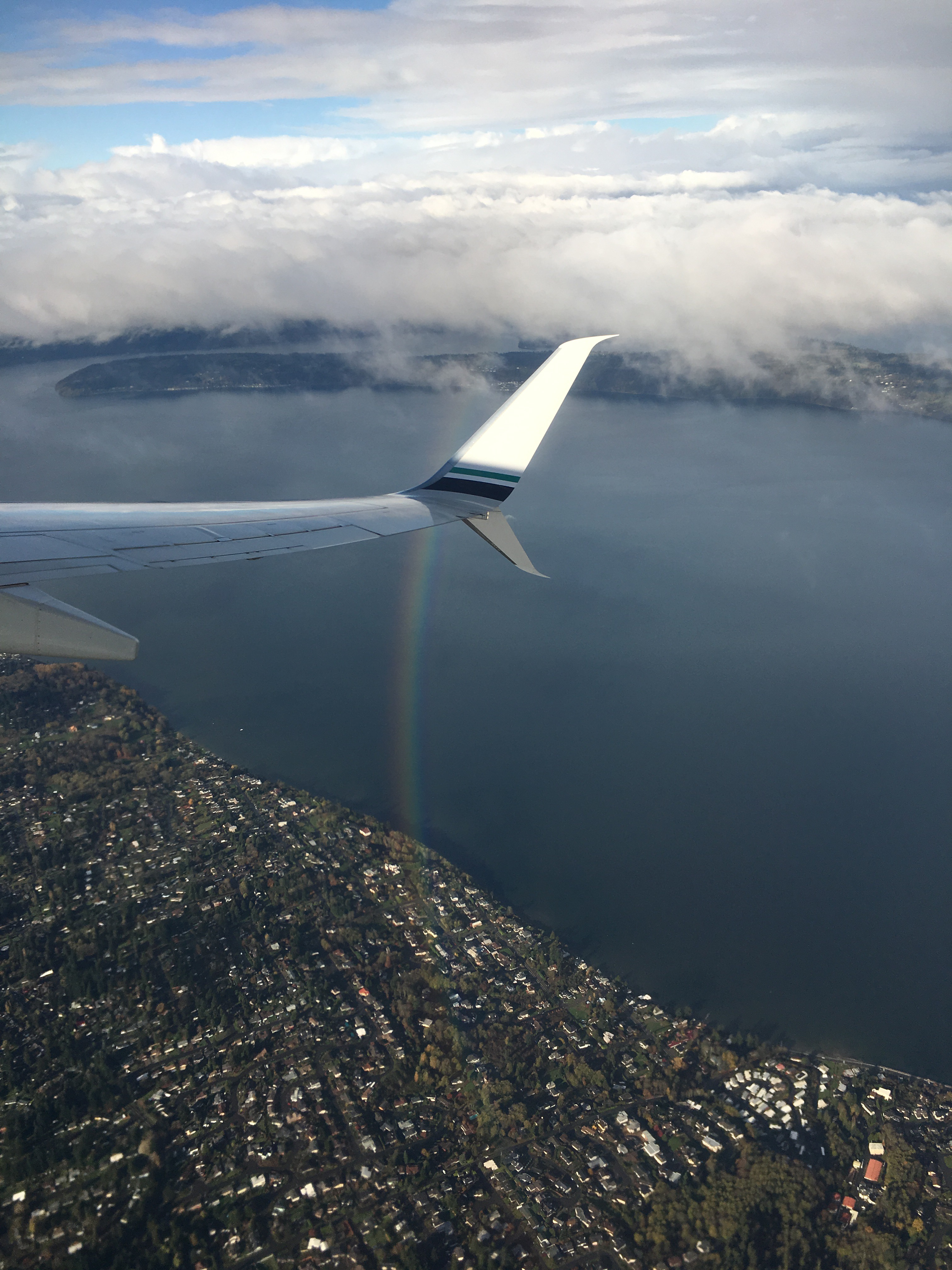 I have had scary moments and tender moments while 10,000 feet in the air. And I realize again that it isn't really the destination- it's the journey….  If you're traveling this weekend,be kind to those around you. They maybe rushing to see loved ones or traveling from beautifully exhausting families. I wish smooth landings and quick security lines and, may there be a rainbow of peace hugging your flight as you go.
Keep chasing that light, Vanessa
This post was originally written and photographed by me for the ViewFinders and part of a new series called, From the Archives. Source: A lot like Alice… | ViewFinders